Sometimes, if you pay real close attention to
the pebbles you find out about the ocean.

Terry Pratchett
Campo alla Sughera is situated between Bolgheri and Castagneto Carducci, amid the banks of the "Fosso di Bolgheri" and the "Borro delle Macine". The estate is located along the famous Tuscan Etruscan coast, halfway between the sea and the hills.
Within the cultivated area of 16.5 hectares, the ancient seabeds and their ancestral sands meet the rocks of the hills, which time and rain have transformed into pebbles and clay rich in minerals. These are soils with great complexity and finesse, which have been enhanced through an attentive analysis of the land, aiming at favoring the rational zoning of the estate's property.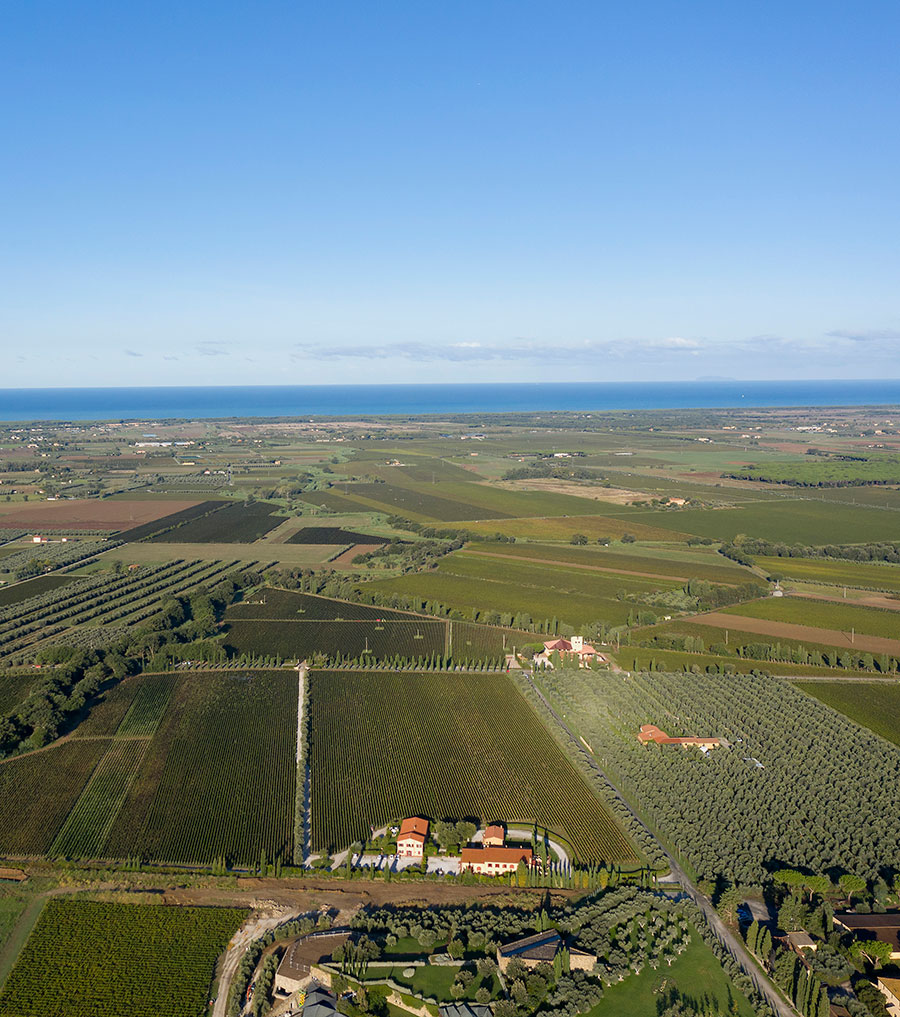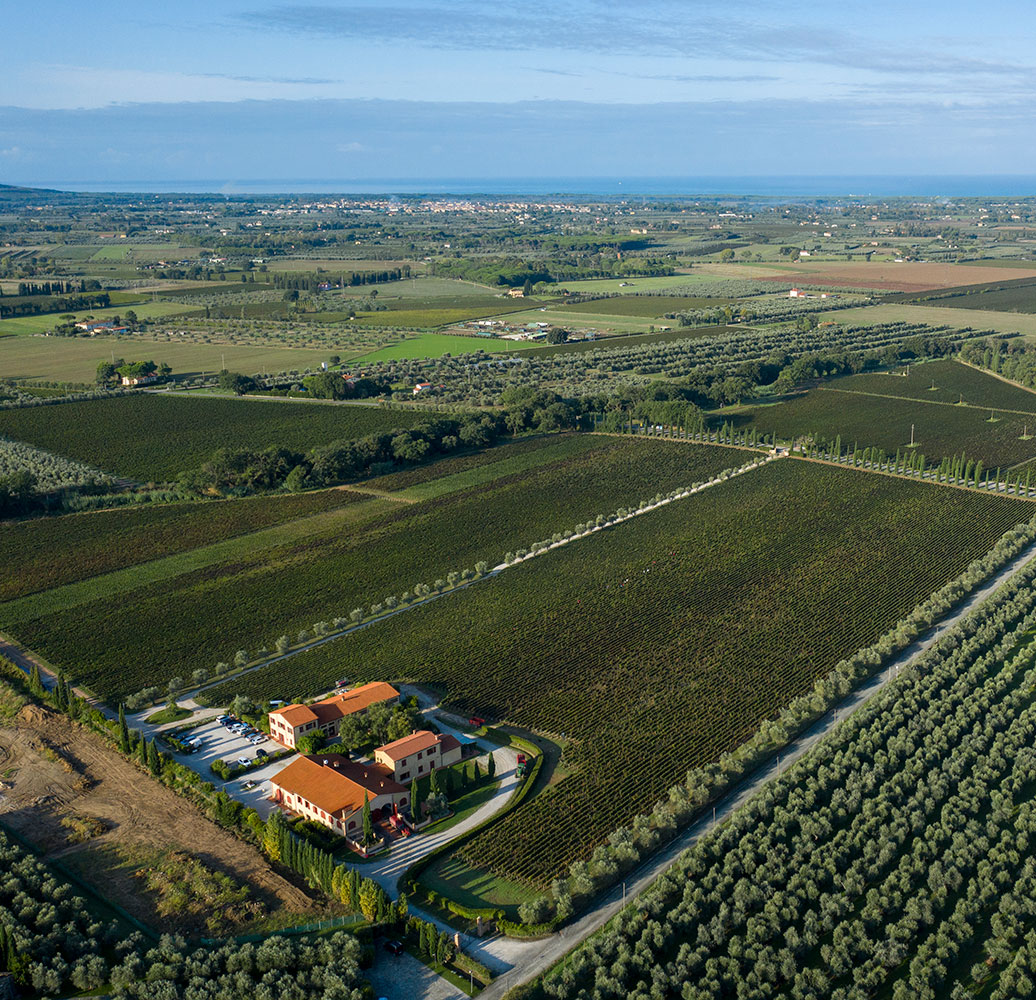 Campo alla Sughera has been divided into areas based on their predisposition, each dedicated to expressing a particular nuance of the Bolgheri vines grown here: their perfect expression contributes to the creation of wines with a strong territorial identity.